Dr. Massey
Dr. Jennifer Stallings Massey is originally from Fayetteville, NC where she graduated as valedictorian of her class at Cape Fear High School. She was a Phi Beta Kappa graduate of the University of North Carolina at Chapel Hill with a Bachelor of Arts degree in chemistry in 1998. In 2002, she received her Doctor of Dental Surgery degree, also from UNC. She then married her high school sweetheart and joined the Seven Lakes dental practice of Dr. Lionel Kuhn. Upon Dr. Kuhn's retirement, she purchased his practice January 1, 2006. She has been affiliated with the Academy of General Dentistry and is currently a member of the Sandhills Dental Study Club, the North Carolina Dental Society and the American Dental Association. Dr. Massey resides in Seven Lakes with her husband Charlie, daughters Reagan and Delaney and son Tanner.
---
Leslie Parsons
Leslie is our office coordinator. She handles all appointment scheduling, accounts receivable, and insurance. She is also a Dental Assistant II and has been with the practice for over 10 years. Prior to joining the practice, Leslie completed her Dental Assistant training at Montgomery Community College and worked at First Health of the Carolinas. Leslie lives in Candor with her husband, Carrick, daughters, Anna and Maggie, and dogs, Slugger and Stella.
---
Denise Cox
Denise is a Dental Assistant II that she been with the practice for over 15 years. She received her radiology certification and DA training from UNC Chapel Hill. In addition to her responsibilities as a DAII, she manages our lab cases and ordering of supplies. She resides in Cameron with her husband Marshall and her dog Millie. When not working, she enjoys spending time at her vacation home in Holden Beach.
---
Leigh Velevis
Leigh is a full time Dental Hygienist with over 20 years experience. She is a graduate of Guilford Technical Community College in Greensboro, and has been with our practice for over 5 years. Prior to joining our practice, she worked with her father, Dr. Walter S. Morris, Jr. as a dental hygienist, dental assistant, and office manager. She resides in Southern Pines with her husband Tom and son Ben.
---
Amy Smith
Amy is a dental hygienist with 13 years experience. She is a graduate of the University of North Carolina at Chapel Hill with a Bachelor of Science degree in dental hygiene. Prior to joining our team over 4 years ago, Amy worked as a hygienist at a dental office specializing in periodontal disease. Amy resides in Carthage with her sons, Isaac, Elijah and Benjamin.
---
Lorie Beal
Lorie is a Certified Dental Assistant and has been with the practice since June 2011. She received her Dental Assistant II Certification from Central Carolina Communty College. In addition to her duties as a DAII, she supervises the upkeep of all equipment. Lorie is the mother of two grown sons, Raymond and Brandon Pritt. She reside in Sanford with her husband Chris and new baby girl Avery Elizabeth. She also has a cat named Cleo, and 2 dogs, Bacchus and Apollo.
---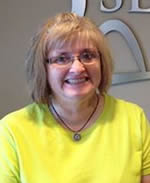 Robin McNeill
Robin is our Dental Hygiene Coordinator. She handles scheduling and insurance for our dental hygiene patients. Robin has worked in the dental field for over 20 years as a dental assistant and front office coordinator. She lives in Seagrove where she enjoys spending time with her husband, Wayne, 2 sons, daughter in law and her granddaughter, Skylar.